"Repairing these nearby health facilities will allow us to have a proper health services and spend less for traveling. We used to travel more than 300 kilometers each time we needed a health service."
These words told us Ramadan Adrakhamda, one of the residents of Tahala town in Ghat district. Ghat is located in southwestern Libya, east of the Algerian border. At first glance, this district seems remote and less important than other places, but for many reasons, it plays an important role in the reform of the entire health sector that suffers the outbreaks of war and the Covid-19 pandemic.
In the Ghat district we are working with our local partner ODP (Organisation of Development Pioneers) to revitalize three primary health care facilities that are located throughout the district. This will allow providing quality health services to all residents inside the municipalities and within the marginalized areas nearby.
These works are part of "Recovery, Stability and Socio-economic Development in Libya" project, funded by the European Union with the EU Trust Fund – North Africa Window and implemented by AICS, UNDP and UNICEF to improve access to basic services in 24 municipalities across Libya.
"Build a very strong health safety net will serve to more than 30.000 individuals." according to dr. Karmi, the medical project manager in Ghat.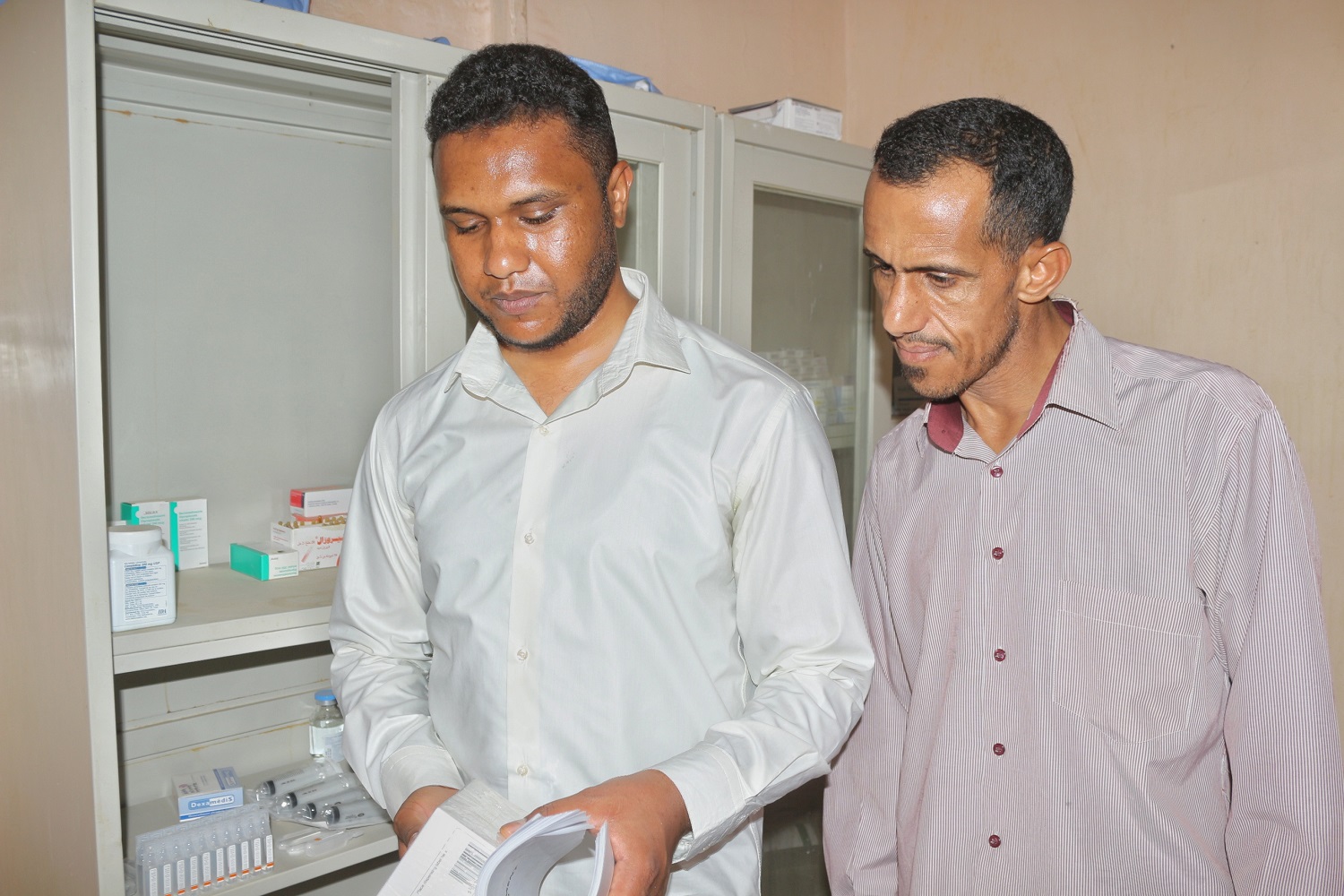 Doctor Karmi in Tahala hospital
The words of the general manager of one of the targeted facilities, Mahmoud Karfoush, echoes to what dr. Karmi said: "What we care about is saving lives, if this hospital is repaired, it will serve more than 6 municipalities near us, and of course, the services will be available for all."
Several challenging months are awaiting the project team, but the will to providing quality health services to all residents in Zawya and Ghat is stronger than any circumstances. As it is the belief that the health is fundamental to give back a normal life to Libyan people.