Every year, hundreds of thousands of children drown in developing countries, especially in Asia. Child drowning in Cambodia is considered the silent epidemic. In a country crisscrossed by rivers, canals and rice paddies drowning accounts for approx. 5 child deaths per day (Drowning Mortality Rate, 2015 Cambodia: 11.9 every 100,000 population, WHO), however due to the difficulties collecting data, this number is considered to be much higher.
In Cambodia children who drown were alone or with a same-age peers, who didn't have swimming, rescue or resuscitation skills, similarly community members, who might have been close by the pond, lake, or sea where the accidents happen but were unable to help. Of children who die from drowning 95% did not know how to swim and of the non-fatal drowning episodes 2% end in permanent physical and mental disability.
Data and experience in other Asian Countries and from the work currently being done in Cambodia show that drowning is preventable with relatively low cost interventions.
Helpcode and SWIM Cambodia have been supporting a Child Drowning Prevention Program. This program is aimed at raising awareness around water safety, to keep children safe in and around water, to prevent child drowning and reduce injuries to children caused by drowning. The course is a competency based training program with programs tailored for children, adolescents and adults. The course covers ten key messages on water safety and teaches participants how to effectively perform Cardiopulmonary Resuscitation.
Since 2016 the Drowning Prevention Program has educated 4,234 people, 3,559 children and 675 adult caregivers.  In 2018 to broaden the reach of the program teacher training was provided enabling the delivery of water safety awareness, safe rescue techniques and resuscitation skills to children and parents in Sihanoukville and the nearby islands.  Since then the trainers have taught 707 children and 142 parent/carers in Sihanoukville and the nearby islands Water Safety and Resuscitation skills.
Embracing the new virtual COVID 19 reality of doing business Helpcode and SWIM Cambodia are excited to continue the life-saving partnership that is making such a difference to the lives of children and their families in Cambodia with the signing of a new MOU that took place on September 02 2020 in two different continents!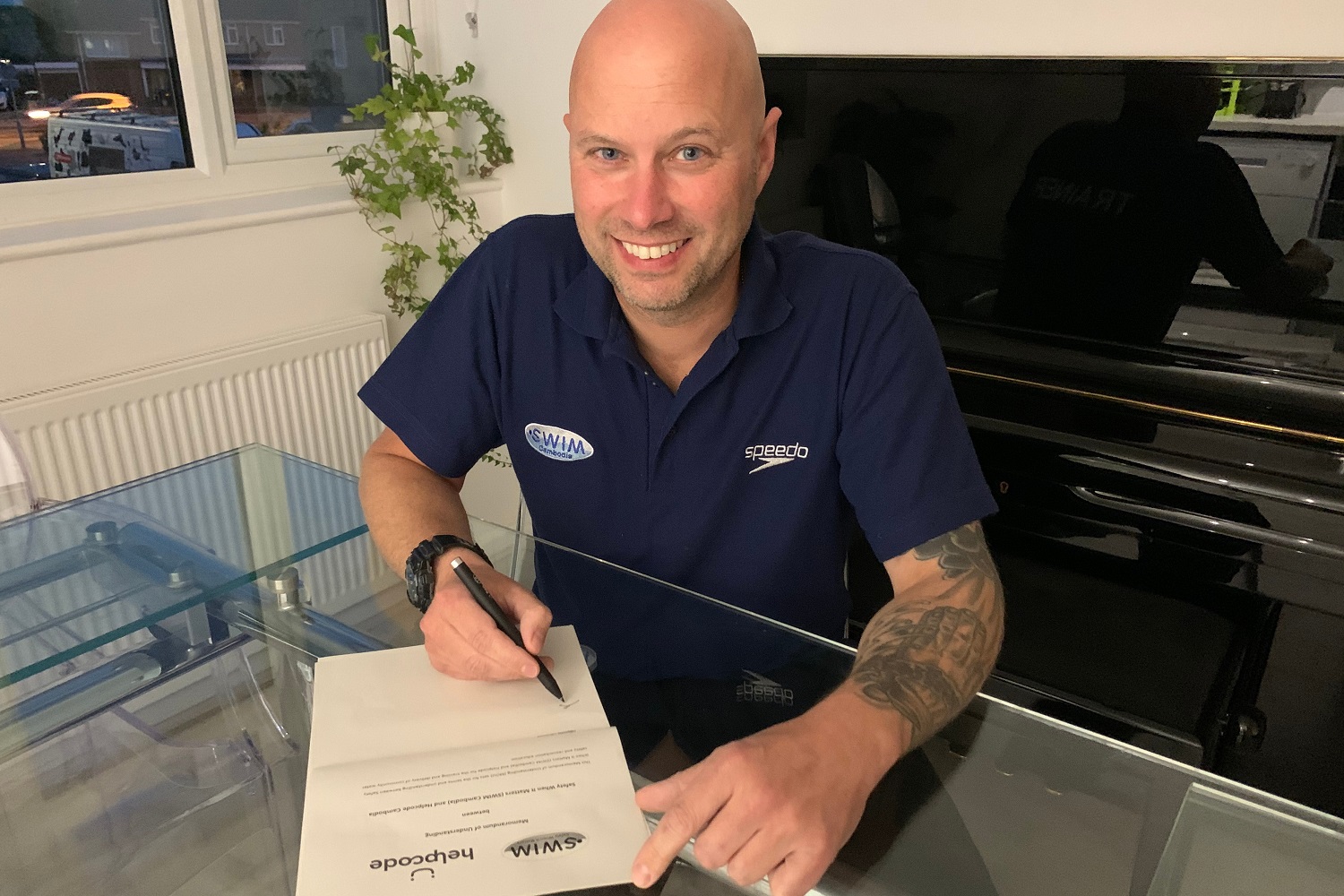 Helpcode and SWIM Cambodia look forward to the opportunity of expanding the reach of the current program in country and are in the process of seeking funding from supportive donors working within the ASEAN Region.
As in Vietnam, Helpcode and SWIM Cambodia would like to move towards establishing a partnership with the Cambodian Government where a Drowning Prevention Program is included in the country's National Health Prevention Policy.
Helpcode and SWIM Cambodia look forward to continuing to stand together in protecting the rights and lives of all children in Cambodia through this life saving program!