Kampot city is one of the most touristic place in the South of Cambodia, famous for its colonial architecture of yellow and orange tones and well preserved.  The city which lies on the river is known for its pepper plantations and local cuisine, has a relaxing atmosphere.
Moving into the rural villages, the colonial atmosphere of Kampot leaves space to a much more wild environment and our car almost has difficulties going through dirty and muddy roads due to the rainy season.
We chose two schools, particularly remote, between the National Park Kirirom and the one of Bokor, to celebrate the World Water Week (26-31 August) through our project "A child-friendly school for Cambodian girls" within the Program Fit For Schools", also supported by the Czech Republic's Embassy of Cambodia.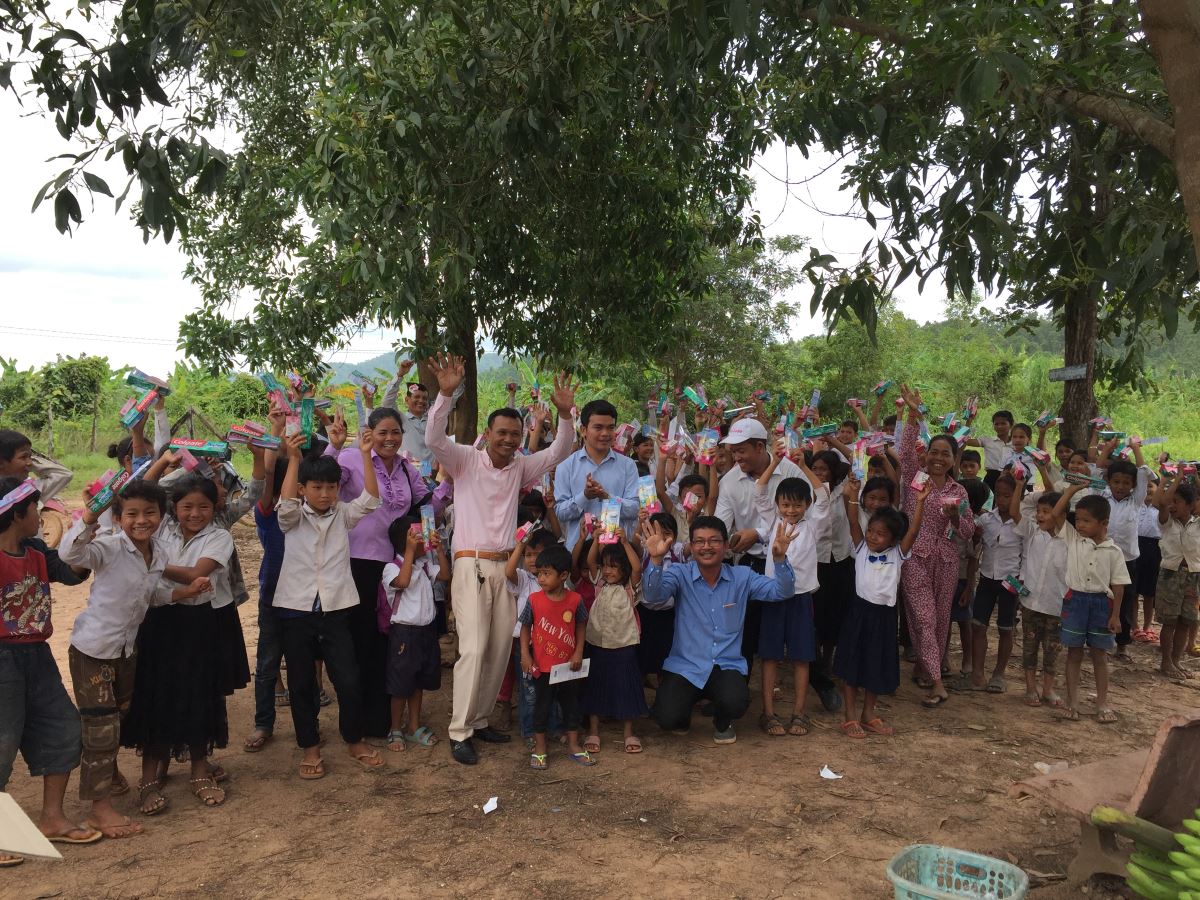 The kids at the schools are euphoric, today is the last school day before holidays and the programme is enthusiastically received: Helpcode is organizing the cinema!
We are projecting cartoons and short movies on the importance of drinking clean water and having good personal hygiene to avoid infection and disease. Afterwards, everyone runs out of the classroom to see the new toilets, built and restructured by Helpcode thanks to many of our supporters.
We stop to talk with Kimla, 10 year old, she tells us that her family does not have toilets. She promises us that the first thing she will do once home is to ask to her dad to build a toilet for the family. The celebration finishes with the distribution of soap, toothpaste and toothbrushes to 420 children.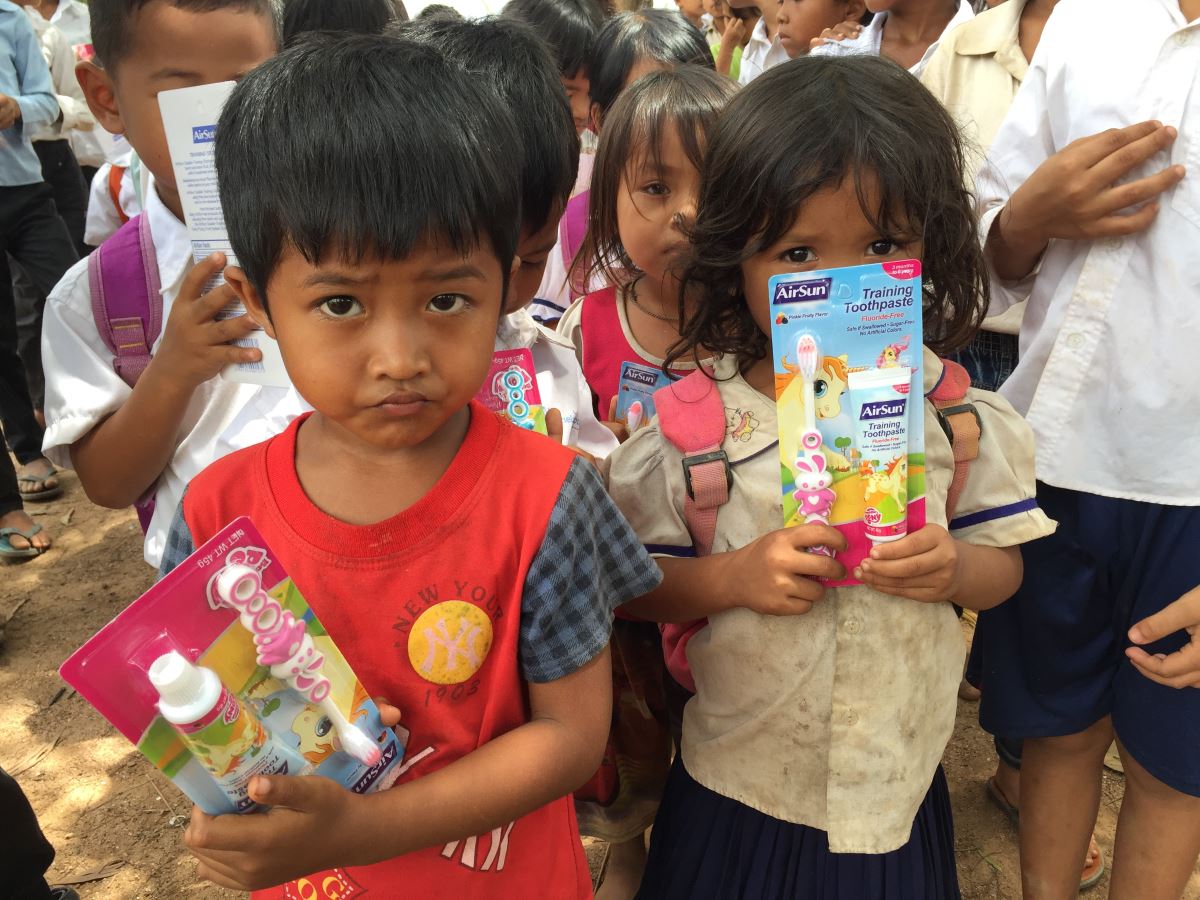 On the occasion of the Word Week for Water UNICEF and WHO have presented a report entitled "Drinking Water, Sanitation and Hygiene in Schools: 2018 Global Baseline Report". The study shows that Cambodia is listed among the lowest countries in the world for sanitation and hygiene services in schools. The study underlines that only 27% of  pre-primary schools have basic sanitation services. The percentage slightly increases for the primary schools (49%) but decreases again for the secondary schools (40%).
This means that almost 1 million children attending pre-primary schools in Cambodia do not have access to basic sanitation services.