The Cambodian Ministry of Education recently issued guidelines to measure the state of hygiene conditions in schools, so that a minimum standard can be guaranteed regarding the availability of water and sanitation services in all schools in the country.
These guidelines are included in the FIT FOR SCHOOL programme and introduce an evaluation system that assigns from one to three stars to the schools of the country. One star, is obtained by those schools where basic sanitary facilities are provided, such as, for example, at least 2 bathrooms for all pupils (one for males and one for females) or a litter bin is provided for each class. Schools with two stars provide free drinking water for all the children, have more bathrooms and at least one washbasin for all the students. Finally, schools with three stars are the best, they have a bathroom for every 25 children, more washbasins and a separated waste collection system.
Helpcode aligns itself with this Government policy for improving the hygiene and health standards of the most isolated schools in the Province of Sihanoukville and Kampot. Often schools in rural areas and on the islands do not reach minimum levels and often fail to attain even one star.
Access to the water supply network in Cambodia is among the lowest in South East Asia, estimated at 21% in 2015 (USAID). A figure that drops to a low 7% in rural areas, while it improves significantly in urban areas with about 75%. The schools where we work are almost totally without water, or often the only two existing bathrooms have been broken for years and children are forced to make do as they can, with the risk of contracting diseases. The lack of adequate sanitation limits participation and school attendance, especially for girls.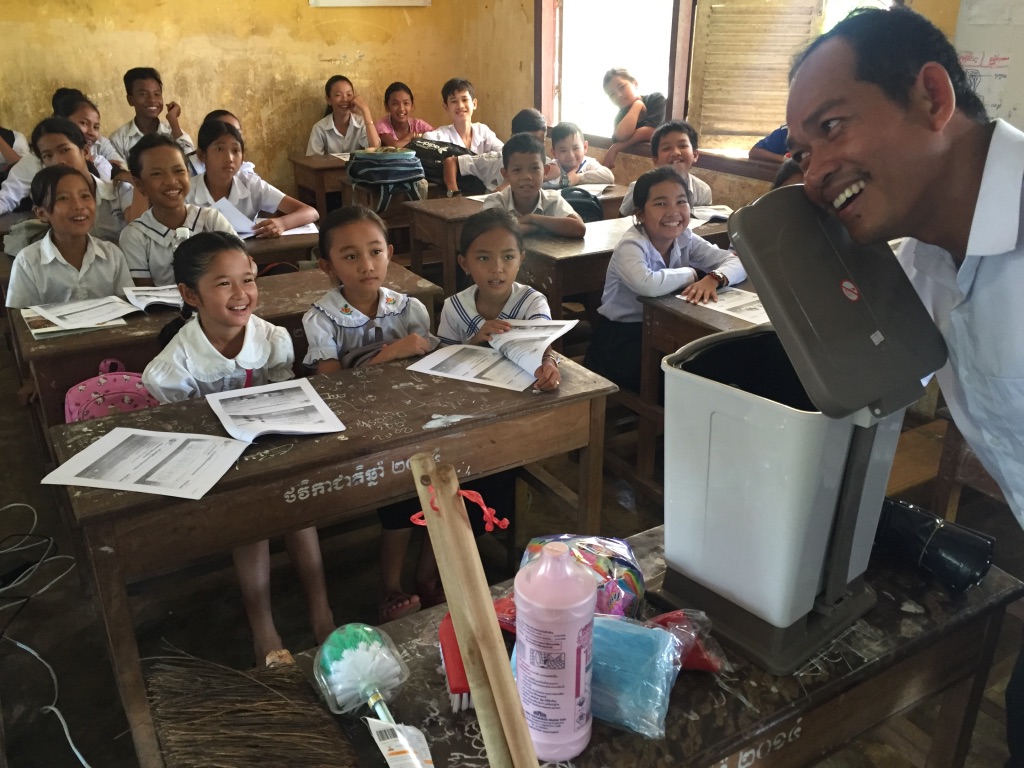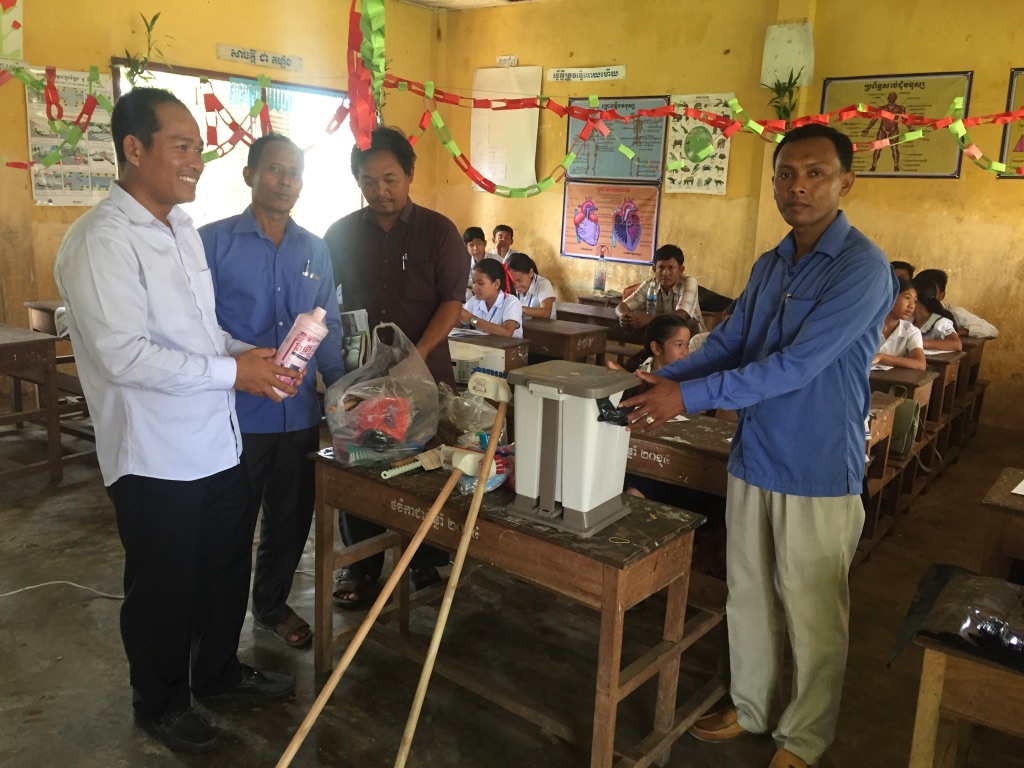 Helpcode selected 10 primary and secondary schools in the poorest villages in the South of Cambodia and, thanks also to the contribution of the Embassy of the Czech Republic in Cambodia, began the construction and repair of water and sanitation services (latrines, toilets, washbasins, new water sources), benefitting over 1,500 girls and boys. Some of the buildings will take into account the needs of disabled children, to ensure access to services for all, no one excluded. Each school will have separate bathrooms for males and females, a pipeline for the supply of water from local sources, facilities with washbasins for washing your hands and an initial supply of material for cleaning and maintaining the facilities.
In addition to this, our field operators will train about 200 teachers and directors on national guidelines for water and hygiene in schools. Students' Committees will be established or strengthened where already existing, to ensure the sanitation facilities are clean and properly maintained, since the schools do not have staff for cleaning and managing the facilities.
In Cambodia, we are working to achieve Objective 6 of the 2030 Agenda for Sustainable Development, which aims to guarantee everyone the availability and sustainable management of water and sanitation facilities.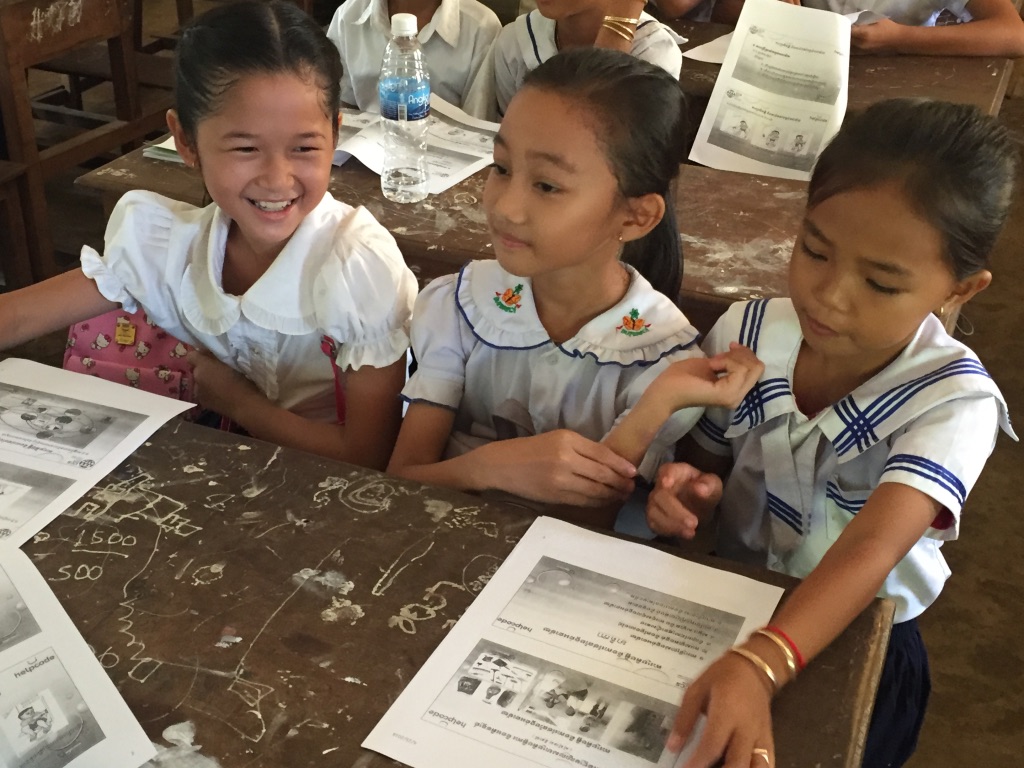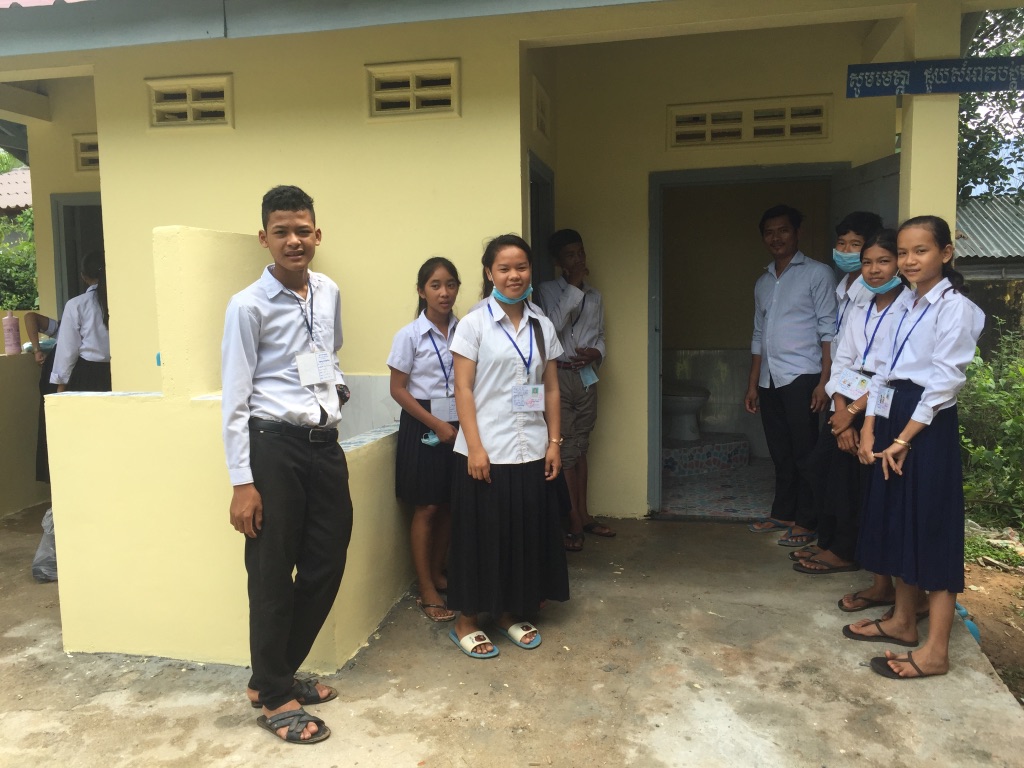 Find out more about our projects in Cambodia!