Breaking down stigma, teaching girls about menstrual hygiene management and the importance of having clean separate toilets for girls, where they feel comfortable, are some of the topics we have covered during the trainings for 190 girls aged from 9 to 15 years and of different religious.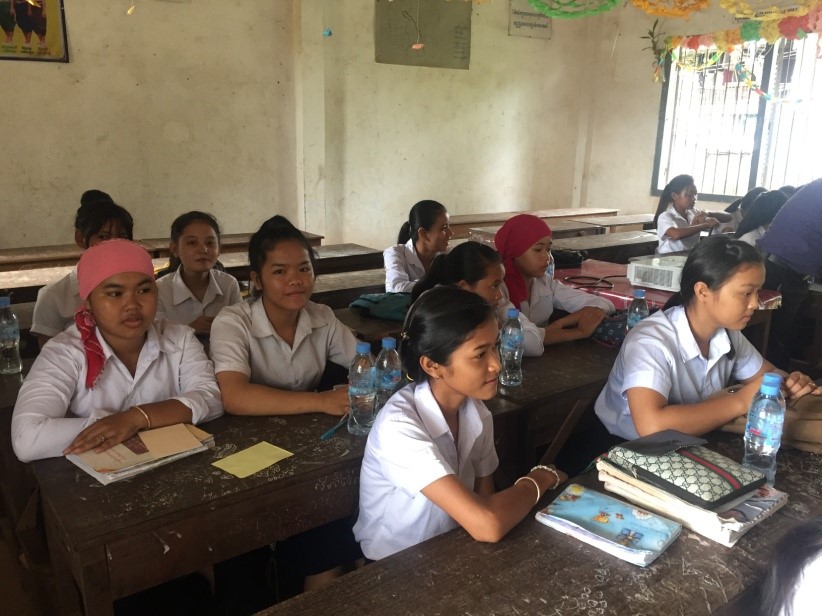 Almost everywhere talking about menstruation is not considered  an easy topic for discussion and almost a taboo. In the schools in Cambodia where Helpocode is working the situation is not very different and much more complicated due to the poor condition of the toilets which can negatively affect the performances of the girls at schools due to repeated absences and have an impact on the health.
From a medical point of view, poor menstrual hygiene is linked to urinary or reproductive tract infections and other illnesses.   In collaboration with doctors and experts from RACHA – Reproductive and Child Health Alliance – Helpocode has trained 190 girls attending the O' Chamna school (KSO) and the Andoung Thmor school (KSR) on: Youth and Reproductive Health, Menstruation cycle and Menstrual Hygiene Management and Child Protection.
At the end of the trainings we  distributed some menstrual hygiene materials to the participants.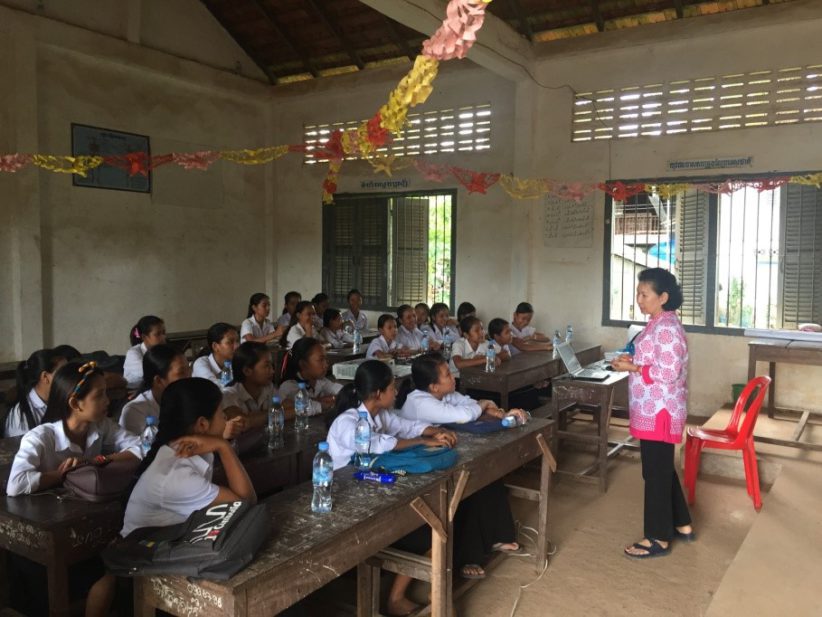 While the topics of the trainings were quite specific we have also underlined the importance of taking care of the latrines that Helpcode has recently build. Having adequate hygiene facilities at school helps young Cambodian  female students to not lose even one day at school, take care of their own health and well-being, become empowered and reach their full potential in life.
At the end of the trainings the participants confirmed having learned a lot, gaining more confidence in talking about menstruation and not being ashamed if they have to carry pads in their bags when they go to school !
We would like to thank the Embassy of the Czech Republic in Cambodia for their contribution to this activity.