According to Jean Gough UNICEF's Regional Director of South East Asia, extreme weather events and the impacts of the climate change are by far the biggest issues affecting children in South East Asia right now.
Cambodia is among the most exposed countries to disasters worldwide, ranking 15th in the global comparison which measures the average occurrences of disasters per million people and per 1,000 km2 land area (UNESCAP, 2015).
Right in Cambodia weeks of torrential monsoon rains and widespread flooding have affected thousands of children and their families. Over 175,000 households have been affected and are in urgent need of lifesaving support. Although floodwaters are beginning to recede, drowning deaths are still increasing noticeably, according to a report released on October 26 by the National committee for Disaster Management (NCDM). Flooding has resulted in 43 drownings, 26 of these children. According to family's children left unsupervised in flooded conditions, children playing in the floods unaware of the dangerous water conditions and children not knowing how to swim are the main causes.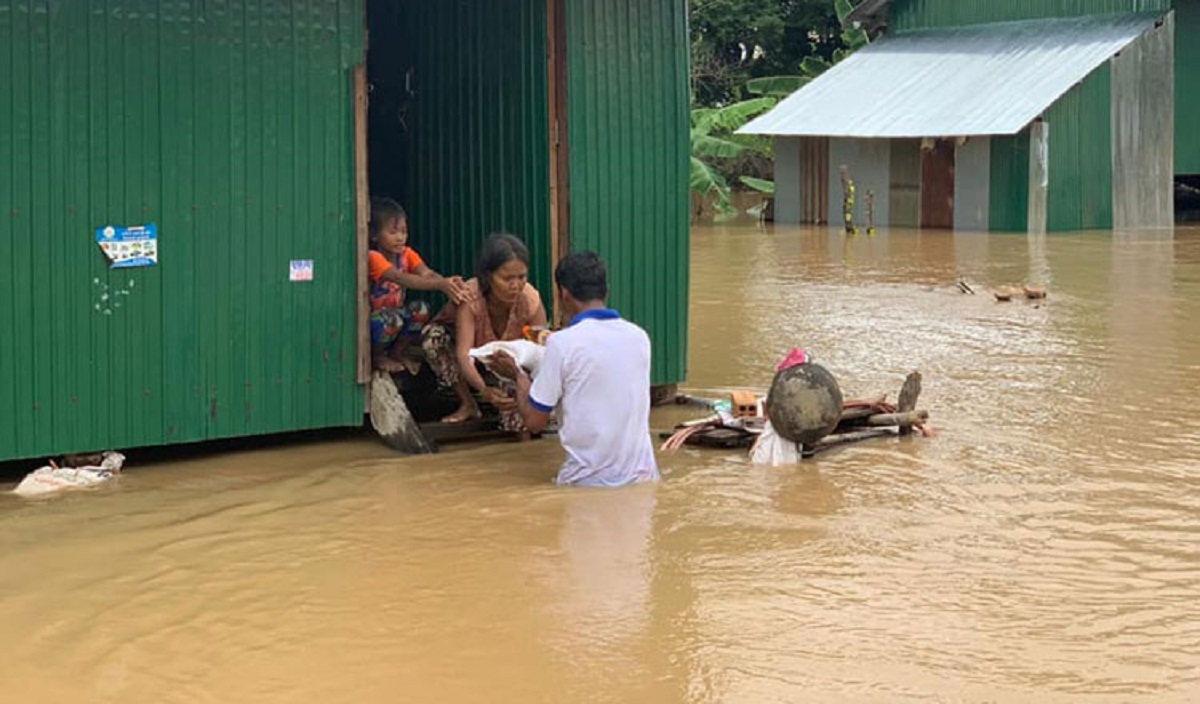 Child drowning in Cambodia is considered the silent epidemic. In a country crisscrossed by rivers, canals and rice paddies drowning accounts for approx. 5 child deaths per day (Drowning Mortality Rate, 2015 Cambodia: 11.9 every 100,000 population, WHO).
Helpcode and SWIM Cambodia have been supporting a Child Drowning Prevention Program in Cambodia since 2018, funded also by Fondation Princesse Charlène de Monaco for the next 3 years. This program is aimed at raising awareness around water safety, to keep children safe in and around water, to prevent child drowning and reduce injuries to children caused by drowning. The course is a competency-based training program with programs tailored for children, adolescents and adults. The course covers ten key messages on water safety and teaches participants how to effectively perform Cardiopulmonary Resuscitation.
Approaches to program implementation in country were recently adapted in response to the extensive flooding and the COVID-19 Pandemic. In response to the public health requirements to minimize the risk of spreading the COVID-19 virus and minimise putting children at risk in flood affected regions schools across the country were officially closed by the Ministry of Education for extended periods of time. Helpcode adapted the training programs and developed a series of Drowning Prevention Program video's which were delivered into communities virtually utilizing social media platforms.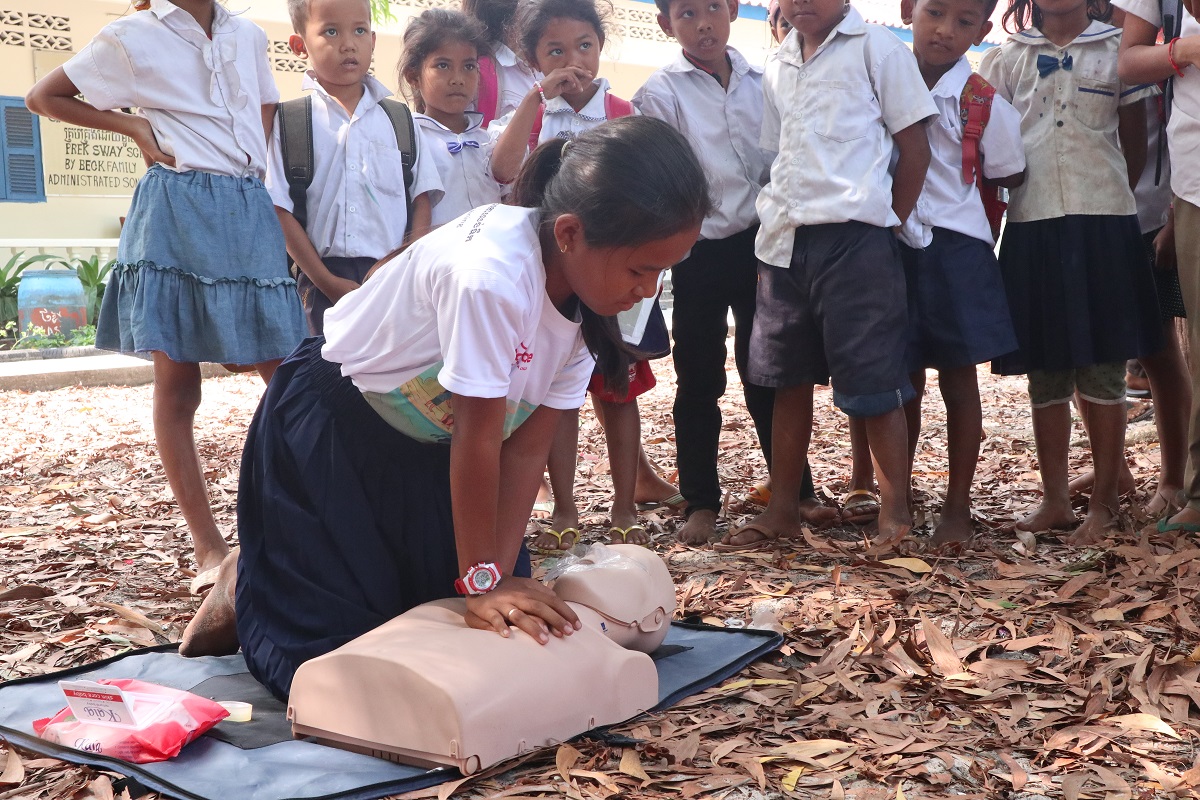 A girl practicing Cardio Pulmonary Resuscitation during Drowning Prevention Program
The Drowning Prevention Program has demonstrated that training in Water Safety and Cardio Pulmonary Resuscitation has improved resuscitation lifesaving skills and increased important harm minimization water safety awareness. Based on this demonstrated increase in capacity it could also be assumed the program will ultimately contribute in a positive way to the prevention of drownings.
This being the case the program in an indirect way also critically contributes to building community resilience. The program importantly engages the active participation of children throughout the learning process and ensures the full participation of girls as well as boys. The program raises levels of water safety awareness, especially in children and provides an opportunity for these children to build on their ability to better survive the constantly changing environments in which they now live and the challenges and associated impacts that come with that, to be better prepared for natural and man-made disasters alike, which for Cambodia most recently has been the impact of COVID-19 and the devasting floods, where hundreds of people lost not only their livelihoods but their lives.